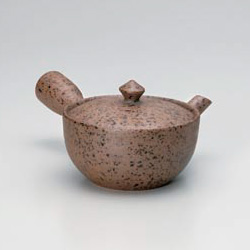 Banko Kurofuki Kyusu Tea Pot (Copy)
Dispatch within 3-5 business days
This Kyusu tea pot is a piece of Banko Ware.
Banko ware / Banko Yaki is mainly made in the city of Yokkaichi City, Mie Prefecture, Japan. It is famous for its durability and resistance to high temperatures, but also for itswonderful brown-reddish color that appears during the baking process.
Banko ware  has been designated as Traditional Craft of Japan since 1979, accounting for more than 70 percent of pot market share in Japan.
Banko ware is coated on the inside with a special transparent glaze that is said to enhance the flavor of tea. Banko ware products are living and their aspects changes to become more and more beautiful as the years go by.
Kyusu is a green tea pot with a cylindrical shaped handle placed 90 degrees from the spout. This Kyusu is widely used in Japan for preparing sencha green tea. The shape was made to be efficient when pouring tea in small amounts quickly distributing among several cups (the tea at the end of pouring tends to be stronger than at the beginning).
Originally, this shape also made it easy to pour when sitting on a tatami mat in a traditional Japanese room, as the host would sit across from the guest rather than pour tea from the side or from behind.
Product Details of Banko Kurofuki Kyusu Tea Pot
---
Content: 1 Kyusu Tea Pot
Size: 240cc (8.1oz)
Type of ware: Banko Ware / Banko Yaki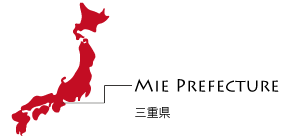 Made in: Mie Prefecture, Japan
---