This vivid, beautiful color of crimson is colored by mixing gold in the raw material of glass. This makes itself to be called Kin Aka, literally meaning 'Gold Red'.
This crimson glass is covered by another clear glass from outside – the two layer technique called 'Uchikise' (Inner covering), that can only be done by hand craft work.
Each of this Benihari Sake set is hand crafted by artisans, using the traditional technique called Edo Glass, which is designated as one of Japan Traditional Crafts by Ministry of Economy, Trade and Industry of Japan.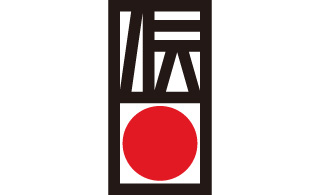 TRADITION MARK: No.27-249
Edo glass wares with this seal is a sign that they have been officially designated as Traditional Craft Products of Japan.
What is Edo Glass?
---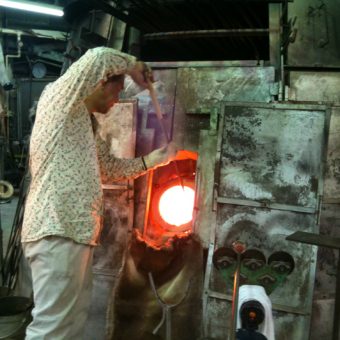 Edo Glass is a traditional craft of Japan that's hand made and has been continued in Edo area (today's Tokyo area) since Edo Period (1603~1868). The traditions and techniques since Edo period have been handed down from artisans to artisans in this area until today.
Product Details of Edo Glass Red 'Tumbler'
---
Content: 1 glass
Size: φ66mm x H116mm (φ2.6″ x H4.6″)
Capacity: 330ml (11.2oz)
Manufacturer: Toyo Sasaki Glass
Made in: Tokyo, Japan
---