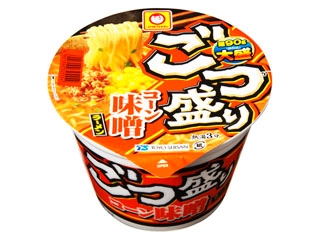 Maruchan Gotsumori Corn Miso Ramen Cup
Maruchan Gotsumori Corn Miso Ramen Cup Product Explanation
With a miso soup made from red and white miso, corn, spring onions, this product is a famous Japanese miso ramen.
This product uses thick noodles which are smooth and tasty to bite into.
The product has a generous 90 grams of noodles.
---
Directions
Add hot water and wait 3 minutes.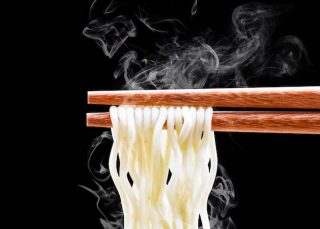 ---
Maruchan Gotsumori Corn Miso Ramen Cup Product Ingredients
Fried Noodles:
wheat flour, vegetable oil, salt, spice, powdered vegetable, egg white
Included Seasoning:
miso, pork extract, soy sauce, flavored oil-fat, lard, spice, sugar, vegetable oil, salt, yeast extract
Dried Foods:
corn, spring onion modified starch, seasonings (amino acids, etc.), caramel coloring, sake, potassium citrate, brine, lecithin, antioxidant (vitamin E), gardenia coloring, flavoring, spice extract, pH adjuster, vitamin B2, vitamin B1 (this product contains dairy ingredients, sesame, and chicken)
Nutritional Information
*100 serving (138 grams)
Energy・・・552 kcaL
Protein・・・13.4 g
Lipid・・・26.4 g
Carbohydrate・・・65.2 g
Sodium・・・2.9 g
Noodles & Dried Foods・・・0.9g
Soup・・・2.0g
Vitamin B1・・・0.35mg
Vitamin B2・・・0.44mg
Calcium・・・206mg
Allergens
Egg, Milk, Wheat, Soy Beans, Pork, Chicken, Sesame, (Rice)
---