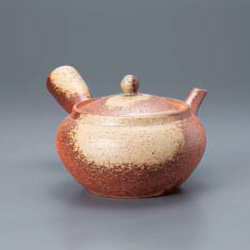 Shigaraki Kyusu Tea Pot
Dispatch within 3-5 business days
This Kyusu tea pot is a piece of Shigaraki Ware.
This fantastic Kyusu tea pot is a piece of Shigaraki Ware. Shigaraki ware (信楽焼) is pottery and stoneware made in Shigaraki area, Shiga Prefecture, Japan. The kiln is one of the 'Six Old Kilns' in Japan. Although figures representing the Tanuki (Japanese racoon dog ornament) are a popular product included as Shigaraki ware, the kiln and local pottery tradition has a long history.
The local sandy clay from the bed of Lake Biwa (Japan's largest lake) has a warm orange color, and makes very durable pottery. This clay characterizes Shigaraki ware. The ceramics have irregular contours and an archaic flavor, with mineral glaze surface.
Kyusu is a green tea pot with a cylindrical shaped handle placed 90 degrees from the spout. This Kyusu is widely used in Japan for preparing sencha green tea. The shape was made to be efficient when pouring tea in small amounts quickly distributing among several cups (the tea at the end of pouring tends to be stronger than at the beginning).
Originally, this shape also made it easy to pour when sitting on a tatami mat in a traditional Japanese room, as the host would sit across from the guest rather than pour tea from the side or from behind.
Product Details of Shigaraki Kyusu Tea Pot
---
Content: 1 Kyusu Tea Pot
Size: 550cc (20.3oz)
Type of ware: Shigaraki Ware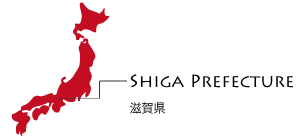 Made in: Shiga Prefecture, Japan
---