This green tea pot is a piece of MIno Ware.
Mino Ware, aka MinoYaki is a type of traditional Japanese porcelain wares made Gifu Prefecture, north of Tokyo. Mino Ware is a ceramic ware representing 50% share in the Japanese market. Originated in the time of unglazed ceramic ware.
This green tea pot is different from Kyusu or Dobin in shape. This green tea pot has a round handle on the opposite side of its spout. This shape may be familiar to you as its type is the same as the tea pot widely used around the world.
Product Details of Grey Owl Green Tea Pot
---
Content: 1 Kyusu Tea Pot
Size: 450cc (15.2oz)
Type of ware: Mino Ware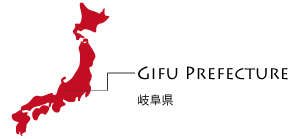 Made in: Gifu Prefecture, Japan
---