This Kyusu tea pot is a piece of Arita Ware.
This fantastic Kyusu tea pot is a piece of Arita Ware. Arita Ware, aka Imari Porcelain is a type of traditional Japanese porcelain wares made in the town of Arita, northwestern Kyushu (Saga Prefecture).
Kyusu is a green tea pot with a cylindrical shaped handle placed 90 degrees from the spout. This Kyusu is widely used in Japan for preparing sencha green tea. The shape was made to be efficient when pouring tea in small amounts quickly distributing among several cups (the tea at the end of pouring tends to be stronger than at the beginning).
Originally, this shape also made it easy to pour when sitting on a tatami mat in a traditional Japanese room, as the host would sit across from the guest rather than pour tea from the side or from behind.
Product Details of Hana Gokoro Kyusu Tea Pot
---
Content: 1 Kyusu Tea Pot
Size: 230ml (7.8oz)
Type of ware: Arita Ware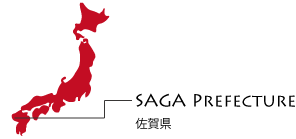 Made in: Saga Prefecture, Japan
---