This Yunomi Japanese tea cup is a piece of Mino Ware.
Yunomi (湯のみ in Japanese) is a type of teacup (for Japanese tea) in Japan, being taller than wide, with a trimmed or turned foot. Unlike the more formal Chawan teacup which is used during the Japanese tea ceremony, Yunomi is made for daily (or informal) tea drinking. Yunomi is also used in Sushi restaurants to serve green tea.
These Yunomi Japanese tea cups are special pairs for a couple - called Meoto Yunomi (meoto means 'married couple'). Meoto yunomi consist of two cups with the same pattern but in different sizes. They are often slightly different in shapes (the larger cup being the 'husband' and the smaller being the 'wife' cup).
This Yunomi, green tea cup is a piece of Mino Ware.
Mino Ware, aka MinoYaki is a type of traditional Japanese porcelain wares made Gifu Prefecture, north of Tokyo. Mino Ware is a ceramic ware representing 50% share in the Japanese market. Originated in the time of unglazed ceramic ware.
Product Details of Hori Togusa Pair Yunomi Japanese Teacup
---
Content: A pair of Yunomi Japanese Tea Cups
Size:
Large: W68 x H84 mm (W2.7 x H3.3")
Small: W64 x H76 mm (W2.5 x H3.0")
Type of ware: Mino Ware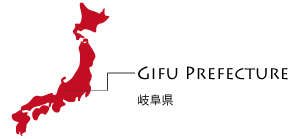 Made in: Gifu Prefecture, Japan
---