Chawan or Senchawan (茶碗 or 煎茶碗 in Japanese) is a type of tea bowl (Japanese tea) used in Japan to drink green tea / Japanese tea (often Sencha, a type of green tea). Unlike the more informal Yunomi teacup which is used for daily (or informal) tea drinking, Chawan or Senchawan is often used during the Japanese tea ceremony or serving tea to guests.
This Chawan green tea bowl is a piece of Mino Ware.
Mino Ware, aka MinoYaki is a type of traditional Japanese porcelain wares made Gifu Prefecture, north of Tokyo. Mino Ware is a ceramic ware representing 50% share in the Japanese market. Originated in the time of unglazed ceramic ware.
Product Details of Kuro Suisho Chawan Tea Bowl
---
Content: 1 Chawan Japanese Tea Bowl
Size: W80 x H58 mm (W3.1 x H2.3")
Type of ware: Mino Ware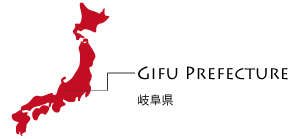 Made in: Gifu Prefecture, Japan
Customers who bought this item also bought:
Best Sellers in Japanese Tea Set
---