No extra unnecessary stuff!
A lubricating jelly in which 99% of the ingredients is water.
We achieved a smooth, soft feeling and moisture with a simple concoction.
Reliable because it is made of 99% water! We did not put extra ingredients and stuck to a simple prescription of 99% water. No parabens, fragrances, hormones and irritating chemical ingredients.
You can use it with confidence.
It is a lubricating jelly that gives a feeling of moistness and mildness to those who suffer from lack of moisture.
Water-soluble jelly that is colorless and transparent.
One-touch cap that can be closed with one hand.
Simple design bottle that does not get in the way.
Use of sterile purified water.
Paraben free.
Hormonal agents and chemical ingredients that cause irritation are not used.
Allergy tested. (※ It does not mean that all people who are allergic won't see reactions.)
Individual packaging size: 44 x 142 x 35 mm
Contents: 60g
Manufacturing country: Japan
【Ingredients】Water, sodium polyacrylate, carbomer, propynyl butylcarbamate, polyaminopropyl biguanide, polyhydric alcohol, mucopolysaccharide, PEO hydrogenated castor oil, pH adjuster
Please clean your hands and fingers before use.
Please take an appropriate amount at the fingertip and apply to the necessary part.
After use, please close the cap tightly to prevent the contents from drying out.
3~5g (2~3cm)should be used per 1 use.
There is no contraception effect.
Can be used in combination with condoms.
Can be used by men as well as women.
Do not use if it does not suit your skin.
It is a lubricant to support sexual intercourse, and is not a contraceptive product.
• Depending on the person who uses it, allergic symptoms may occur. If it does not fit your skin, please discontinue use and consult with your doctor. Our shop will not take any responsibility.
If it gets in your eyes, rinse with water immediately.
here is no harm if it gets in the mouth, but this product is not food.
Do not use between penis and condom.
As it is slippery, please be careful when using it.
Avoid direct sunlight, and please keep in a cool place.
Keep out of reach of children.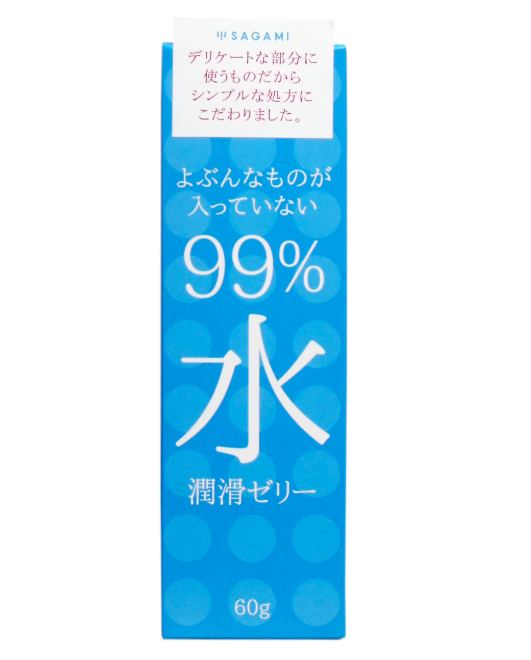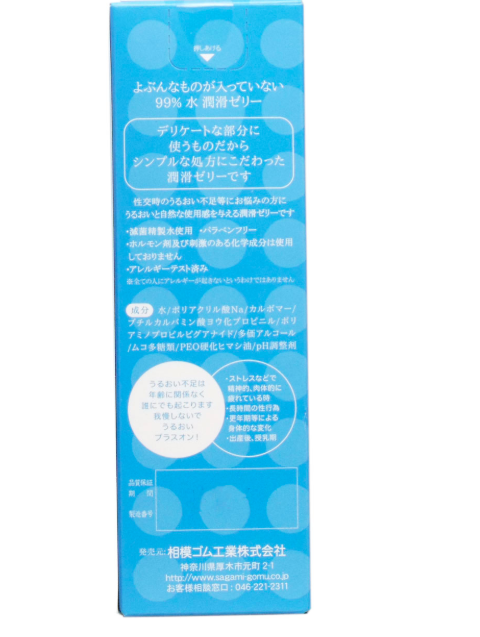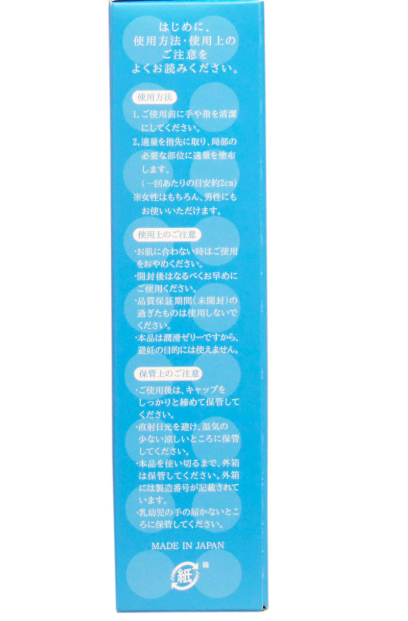 ---